Person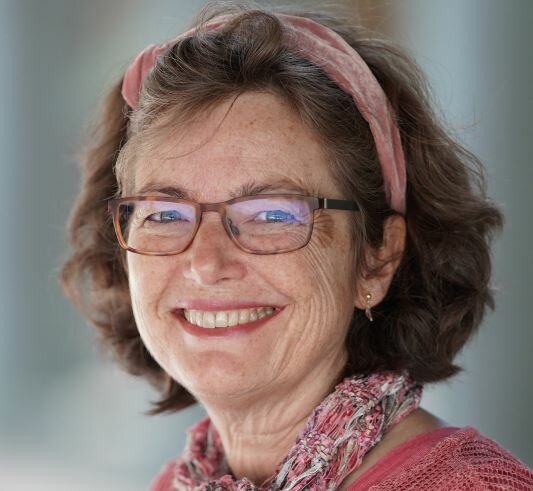 Reader
English Studies
Centre for Languages and Literature
Contact information
E-mail marie.kallkvistenglund.luse
Phone +46 46 222 75 54
Room SOL:H322
Visiting address
Helgonabacken 12, Lund
Postal address
Box 201, 221 00 Lund
Internal post code 20
I am Associate Professor of English Linguistics at Lund University, but I am mainly working as Professor of English Language Education at Linnaeus University: marie.kallkvist@lnu.se
Education etc:
B.A. in English and Swedish (Lund University, 1990)
M.A. in Language Education (Lund University, 1990)
M.Phil. in English and Applied Linguistics (Cambridge University, 1993)
PhD in English and Applied Linguistics (Cambridge University, 1997)
Associate Professor (Lund University, 2012)
Professor of English (Linneaus University, 2023-)
Research: Second Language Acquisition, English Language Education, Multilingualism, Language Policy and Planning, Higher Education Pedagogy.
Principal Investigator of MultiLingual Spaces - a 4-year project funded by the Swedish Research Council (2017-2021) in collaboration with Henrik Gyllstad (Lund), Erica Sandlund (Karlstad) and Pia Sundqvist (Karlstad and Oslo).
My research appears in leading international journals, edited book volumes and in conference proceedings.
In the Research Portal you can search and find information about all active researchers, units, publications, projects, infrastructures, and more, to get an overview of Lund University research.
My profile in Lund University research portal
Assistant Head of Department (2009-2012, 2014)
Deputy Head of Department (2009-2011)
Director (2018-present) Centre for Educational Linguistics, Linnaeus University
PI for MultiLingual Spaces (Swedish Research Council reg no. 2016-03469)
MA in Language Education, English and Swedish for the upper-secondary school level
My research concerns the English language, covering the areas of foreign language vocabulary development (my PhD), language education, second language acquisition, language policy and planning and higher education pedagogy. My work appears in international journals (The Modern Language Journal, Internet and Higher Education), as book chapters (Routledge, John Benjamins, St Jerome, Cambridge Scholars Publishers and Lund University Press) as well as in international and local conference proceedings (The ALSA-symposium, for instance).
I serve on the editorial boards of "Translation and Translanguaging in Multilingual Contexts" (John Benjamins) and "Nordic Journal of Language Teaching and Learning".
I have reviewed manuscripts for the following journals:
The Modern Language Journal
International Journal of Multilingualism
Intern. Journal of Bilingual Education and Bilingualism
Educational Sciences
Current Issues in Language Planning
Language and Intercultural Communication
Nordic Journal of English Studies
The Internet and Higher Education
Studia Linguistica
Multilingua
Language, Culture and Curriculum
Journal of Immersion and Content-Based Language Education
EDUCARE
The European Journal of Applied Linguistics
Translation and Translanguaging in Multilingual Contexts
System
TESOL Quarterly
Language Awareness
Classroom Discourse
Pedagogies: An International Journal
Critical Inquiry in Language Studies
New Voices in Translation Studies
Journal of Multilingual and Multicultural Development
Moderna språk
Supervisor for one PhD student (completed 2007) and one Licentiate student (completed 2015), co-supervisor for three PhD students and several Licentiate students.
Ongoing supervision:
Supervisor: One PhD candidate in English Linguistics at Linnaeus University
Co-supervisor: One PhD candidate in English Linguistics (Linnaeus University), one candidate in Swedish Linguistics (Linnaeus University), one candidate in English Linguistics (Lund University), one PhD candidate in Education (Lund University), one FL candidate in Swedish (Lund University)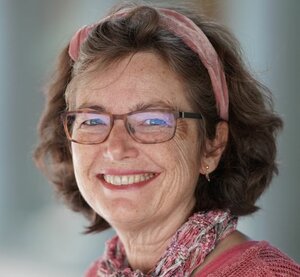 Reader
English Studies
Centre for Languages and Literature
Contact information
E-mail marie.kallkvistenglund.luse
Phone +46 46 222 75 54
Room SOL:H322
Visiting address
Helgonabacken 12, Lund
Postal address
Box 201, 221 00 Lund
Internal post code 20