Reception at SOL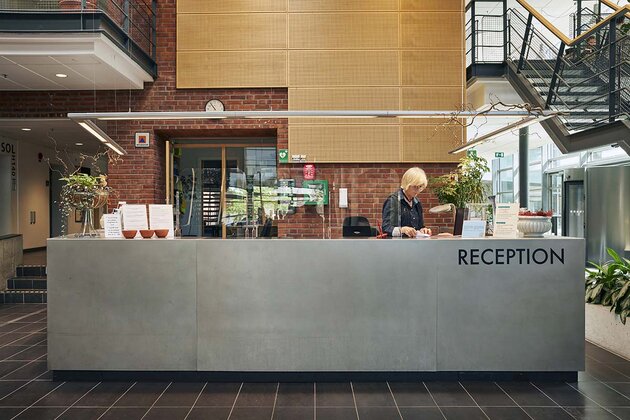 The reception is located in the atrium of the SOL building.
Our receptionists can help you with:
General questions
Purchasing compendia
Purchasing parking permits
Retrieving written exams once they have been graded
Grade certificates/study certificates, enrollment certificates, Ladok transcripts. (Remember that you can now print out a certifiable transcript using your StiL ID via the Student portal: www.student.lu.se)
We welcome payment by debit card!
Please observe special opening hours to the right!