Director of studies
Director of studies, Linguistics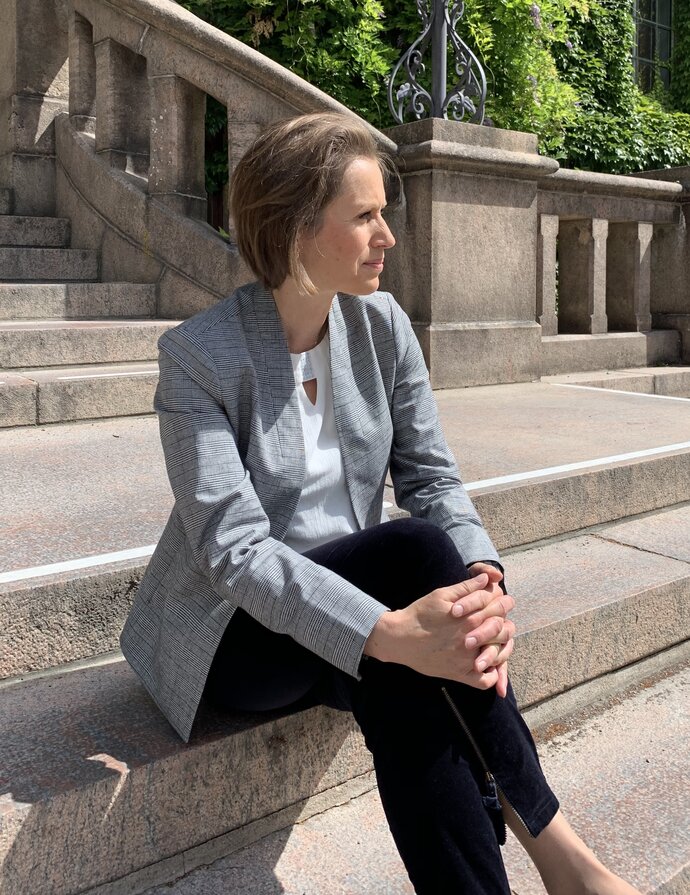 Researcher
General Linguistics
Centre for Languages and Literature
Director of Studies
Cognitive Semiotics
General Linguistics
Phonetics
Centre for Languages and Literature
Contact information
E-mail gerd.carlingling.luse
Phone +46 46 222 99 07
Room SOL:H422a
Visiting address
Helgonabacken 12, Lund
Postal address
Box 201, 221 00 Lund
Internal post code 20
I am Associate Professor in linguistics. My main research interests are comparative and evolutionary linguistics, grammar, lexicology, and language documentation, in particular on undescribed languages. I have specialized in the production of lexica and handbooks, among others of Tocharian, for which I received a prize from Institut de France in 2008, and Scandoromani, for which I received a prize from The Royal Academy of Gustavus Adolphus in 2009. I am research leader of a team, which builds a geodatabase with lexical and typological data from Eurasia and South America. The data is used for systematic studies on language diversity by phylogenetic and phylogeographic models. I have made several research visits at other universities, e.g., as Humboldt fellow at University of Kiel and at Swedish Collegium for Advanced Study in Uppsala. I have a long-term collaboration with UMR 7528 at EPHE/Sorbonne in Paris. I am also interested in teaching and development of teaching material.
In the Research Portal you can search and find information about all active researchers, units, publications, projects, infrastructures, and more, to get an overview of Lund University research.
My profile in Lund University research portal
Director of Studies at Cognitive Semiotics, General Linguistics and Phonetics
AWARDS AND DISTINCTIONS
Prize, Fondation Collette Caillat de l'Institut de France, for the book "A Dictionary and Thesaurus of Tocharian A, vol 1.", 2008

Prize, The Royal Gustavus Adolphus Academy, Uppsala, for the book "Ordbok over svensk romani. Resandefolkets språk och sånger", 2009
SCHOLARLY/ACADEMIC SOCIETIES
2010 Elected member, Society of Science (Vetenskapssocieteten), Lund University.

2006 Elected associated researcher, CNRS/ Sorbonne Nouvelle/ EPHE, Paris.

2004 Elected collegium member, Swedish Research Institute in Istanbul.

2000-2004 Elected board member, Indo-European Society/Indogermanische Gesellschaft.
EDITORIAL BOARD
Language Dynamics and Change 2021-.
Tocharian and Indo-European Studies 2013-.

ACADEMIC COMMISSIONS
2021- Director of studies, Linguistics, Phonetics, Cognitive Semiotics.
2014-2017 Board member, Faculty board, Faculty of Humanities and Theology, Lund University

2011-2014 Chair, Research board, Kristianstad University.

2010-2011 Board member, Research board, Kristianstad University.

2009-2012 Chair, Romani Studies Institute.

2008-2010 Board member, Infrastructure Board of the Faculty of Humanities and Theology, Lund University.

2006-2007 Board member, Board of the University Library, Faculty of Humanities and Theology, Lund University.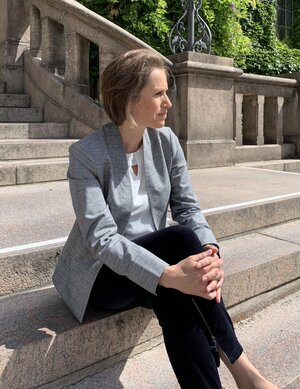 Researcher
General Linguistics
Centre for Languages and Literature
Director of Studies
Cognitive Semiotics
General Linguistics
Phonetics
Centre for Languages and Literature
Contact information
E-mail gerd.carlingling.luse
Phone +46 46 222 99 07
Room SOL:H422a
Visiting address
Helgonabacken 12, Lund
Postal address
Box 201, 221 00 Lund
Internal post code 20