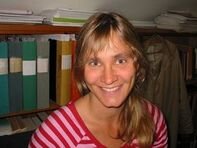 Senior Lecturer, Manager of Research and Research Education
Russian Studies
Centre for Languages and Literature
Head of Section
Division of Chinese Studies and Japanese Studies
Section 5
Centre for Languages and Literature
Contact information
E-mail johanna.lindbladhslav.luse
Phone +46 46 222 73 76
Room SOL:A324
Visiting address
Helgonabacken 12, Lund
Postal address
Box 201, 221 00 Lund
Internal post code 20
In 2003 I completed a PhD in Slavic Languages (specialising in Russian literature) and since then I have worked as a researcher and lecturer in Russian and the history of Russian literature and culture here at SOL. In 2007, within the framework of a project on the role of memory and the autobiography in Russia after the fall of the Soviet Union, I organised an international conference on "The Poetics of Memory in Post-Totalitarian Narration", which led to an anthology of the same title (2008).
From 2011 to 2015 I am working on the research project "The memory of Chernobyl in witness and fiction literature from Ukraine, Belarus and Russia", funded by Riksbankens Jubileumsfond (RJ).
I have also translated two, contemporary Russian novels into Swedish and continuously publish articles on Russian literature and culture in Sydsvenskan and Svenska Dagbladet.
In the Research Portal you can search and find information about all active researchers, units, publications, projects, infrastructures, and more, to get an overview of Lund University research.
My profile in Lund University research portal
Head of Section at Division of Chinese Studies and Japanese Studies and Section 5
Manager of Research and Research Education at Russian Studies
Chairperson, Board of Section 5, Centre for Languages and Literature
Member, The Board, Centre for Languages and Literature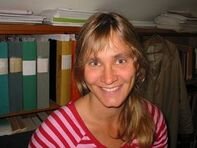 Senior Lecturer, Manager of Research and Research Education
Russian Studies
Centre for Languages and Literature
Head of Section
Division of Chinese Studies and Japanese Studies
Section 5
Centre for Languages and Literature
Contact information
E-mail johanna.lindbladhslav.luse
Phone +46 46 222 73 76
Room SOL:A324
Visiting address
Helgonabacken 12, Lund
Postal address
Box 201, 221 00 Lund
Internal post code 20