Student seminars
In cooperation with the study counsellor at SOL
Study techniques
University studies require that you have self discipline. A good study technique is neceesary for a successful outcome.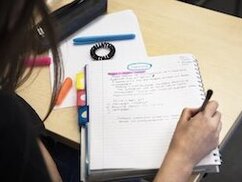 If you think it is difficult to develop a good study technique yourself, the Academic Support Centre can help. Welcome to an open seminar about study skills.
When?
Wednesday September 7 15.15–17.00. This seminar will be in Swedish.
Where?
SOL Auditorium (SOL:H104)
Read about the Academic Support Centre on lu.se:
From a degree to a career
Please note that this seminar will be in Swedish.
Välkommen till ett öppet seminarium på temat Från examen till arbetsliv. Seminariet vänder sig alla studenter vid SOL, från den som nyss har påbörjat sina studier till den som är på slutet.
När?
Onsdag 6 oktober kl 15.15–16.30
Var?
Lokal annonseras inom kort.
Vem?
Arbetslivskoordinator Mattias Fall
Studievägledare från SOL
CV seminars
Need some help to write your CV and application letter?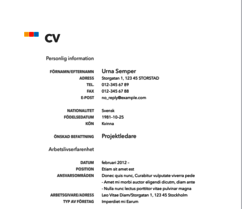 When applying for jobs or internships, your cover letter and your CV are your most important tools. Career coordinator Mattias Fall will give you useful tips and advice at open seminars on CV writing.
When and where?
September
In Swedish: Tuesday 27 Spetember at 15.15–16, Auditorium SOL (SOL:H104)
In English: Wednesday 28 September at 15.15–16, SOL:H435
November
In Swedish: Tuesday 8 November kl 15.15–16, SOL:A129b
In English: Wednesday 9 November kl 15.15–16, SOL:A129b