Master of Arts in European Studies
2 YEARS • 120 CREDITS • FULL TIME • CAMPUS
Embark on an academic journey exploring European political history, identity construction, transnational communication and cultural conflicts. Gain insights into European Union institutions, governance, culture and communication policies, and develop practical skills in project management and communication.
On this website: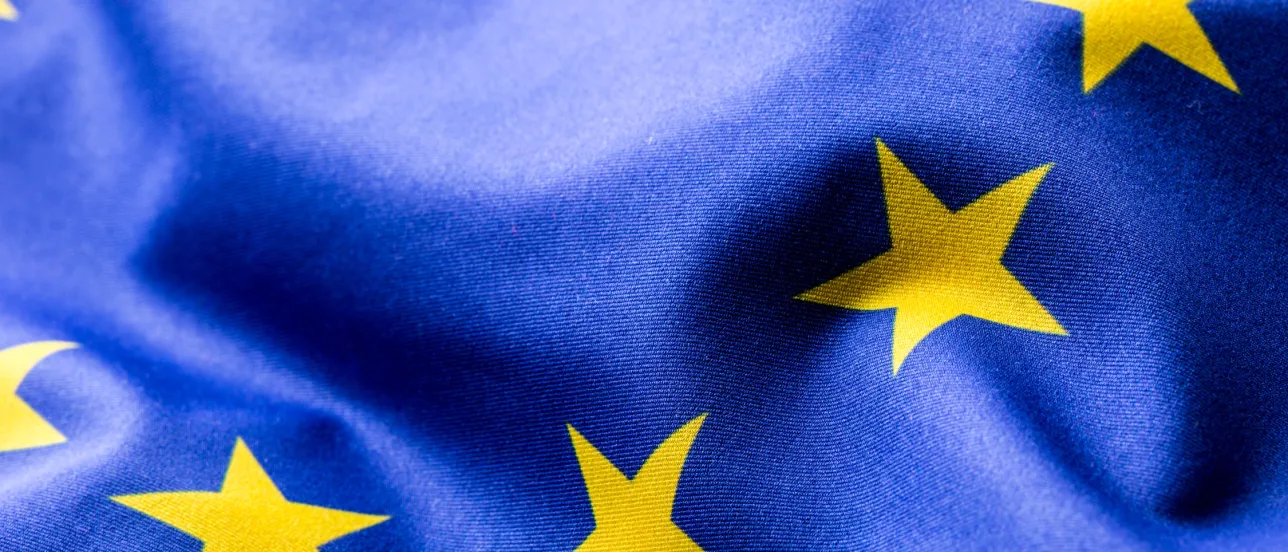 A unique humanist profile
The programme's primary goal is to provide a focus on the humanities in the field of European studies, which is a perspective unique to Lund University. The programme specifically targets those who are interested in understanding Europe from a broader, cultural point of view, and who want to apply this perspective in careers related to European cultural politics, identity formation, and Europe-wide communication.
The lectures are given by qualified lecturers with exemplary research and teaching records, as well as by guest speakers from both academia and industry. Academically, the programme also benefits from the presence of the Centre for European Studies, a research-focused network across Lund University.
Analysing identity, communication and values
The programme has a strong scientific and theoretical orientation, providing students with theories, methods, and skills for the conceptualization and analysis of issues of particular interest in the context of contemporary European developments, such as the social and cultural construction of identities on multiple levels (local, regional, national, European), the growth of a transnational public sphere of communication, the cultural conflicts brought on by growing mobility through migration, travel, and business, and the normative interplay between values that include religious tolerance and freedom of speech.
As a student on this programme, you will learn to:
understand notions of European culture and history as well as collective identity dynamics,
master the important features of European Union institutions and governance,
focus on the European Union's culture and communication policies and their related areas,
develop project management and communication skills.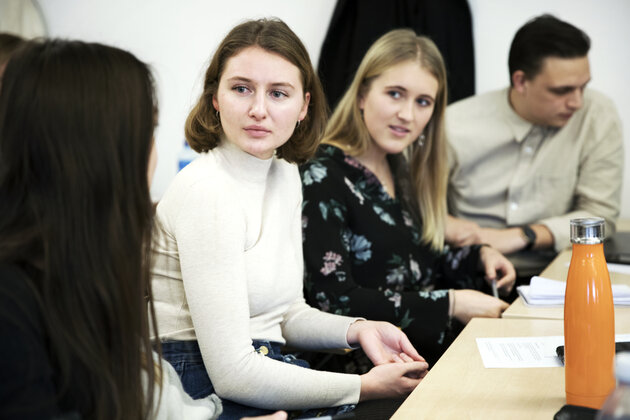 Programme structure
The cultural history of Europe
The program begins by presenting Europe in its historical, cultural, and normative aspects, such as the impact of Christianity, the development of the idea of the nation state, the intellectual currents of enlightenment, humanism, and individualism, the importance of civic rights, and the values of freedom of speech, tolerance, and equality.
European politics and institutions
During the second semester, the students will get a deeper understanding of the political institutions and processes at the foundation of the European project and their current function.
After a course on the various theories and methods that underpin a humanities approach to European studies, the students focus on practical skills in a project management course. During the third semester, there is the possibility to further deepen these practical skills by doing an internship.
Read more about the programme's course on Project Management and Communication Strategies in this article (in Swedish).
The master's thesis
During the fourth and final semester, you get to complete an independent research project. You'll be responsible for formulating your own research problem, selecting an appropriate method, gathering and analysing theoretical and empirical material, and presenting your results in the form of a thesis. Although you'll work independently, you'll receive guidance and feedback from a department-appointed supervisor throughout the research process.
For more detailed information about the programme courses, click here.
Career prospects
Our programme proposes a practical approach to prepare students for future employment by introducing concepts and skills of project management, through a specially designed course, targeting the interaction with European institutions. Students will also have the opportunity to go on internships and thereby gain contacts that can lead to future employment.
European Studies will prepare you for a wide range of careers, not only in Sweden, but also Europe and beyond. You will leave the programme with excellent skills in analytical thinking, project management and presentation, in addition to your in-depth knowledge of European countries and EU institutions. Graduates have found work in European institutions (local, regional and supranational), in private companies, as well as in think-tanks. Possible career opportunities include project management in institutions dealing with European culture and communication, analysis and consultancy in publishing, translation and media businesses directed to a European audience and dealing with cross-cultural communication. Some of our graduates choose an academic career path by pursuing doctoral studies.