Person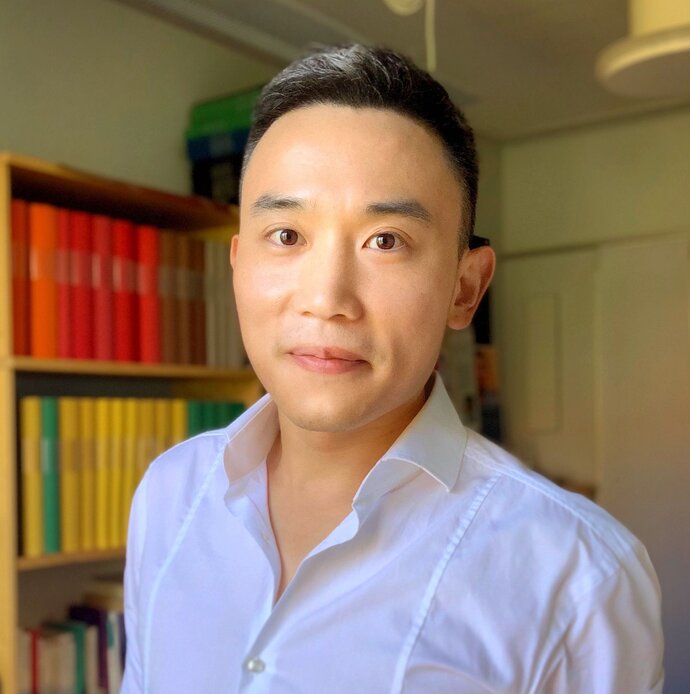 Researcher
French Studies
Centre for Languages and Literature
Postdoctoral Research Fellow
Comparative Literature
Centre for Languages and Literature
Contact information
E-mail shuangyi.lirom.luse
Visiting address
Helgonabacken 12, Lund
Postal address
Box 201, 221 00 Lund
Internal post code 20
Phone +46 46 222 88 06
Mobile +46 70 276 68 53
Room L507b
My first monograph Proust, China and Intertextual Engagement: Translation and Transcultural Dialogue (Palgrave Macmillan, 2017) won the International Comparative Literature Association Anna Balakian Book Prize (2019), for the best book in the field of Comparative Literature published in the last three years by a scholar under the age of forty.
Besides Proust, I'm broadly interested in global modernism(s), transcultural/translingual writings, international canon-formation, reception studies, translation studies, travel writings, and critical models of world and comparative literature.
From 2017-19, I worked as a Postdoctoral Research Fellow in French and Comparative Literature at Lund University. I've recently been awarded a 3-year research grant by the Swedish Research Council (2019-2022) to complete my second monograph, Travel, Translation, Transmedia Aesthetics: Franco-Chinese Literature and Visual Arts in a Global Age (Palgrave Macmillan forthcoming 2021).
Research
My profile in Lund University research portal
My current research project examines the works of four contemporary first-generation Chinese migrant writer-artists in France: François CHENG 程抱一, DAI Sijie 戴思杰, SHAN Sa 山飒, and GAO Xingjian 高行健. They were all born in China, immigrated to France in their adulthood in pursuit of their literary and artistic ambitions, have obtained various prestigious institutional recognitions (Nobel Prize in Literature, Grand Prix de la Francophonie, Prix Femina, Golden Globes nomination, etc.), and have established themselves as writer-artists—translators, calligraphers, painters, playwrights, and filmmakers—in their host country. French has become their dominant (but not only) language of literary creation (except for Gao); yet, linguistic idioms, poetic imagery, and classical thought from Chinese cultural heritage permeate their French texts and visual artworks by means of translation, travel narrative, and cross-artistic fertilization. It is in the translingual, transmedial, and interstitial space between French and Chinese languages and cultures that they find their creative inspiration, freedom, desire, and new life and identity. To further highlight the cross-cultural creative dynamics, the book also scrutinizes how some of their works are self- or collaboratively translated and received 'back' in the sinophone space of articulation, and are self-adapted to, and recomposed in, other artistic media, overcoming another host of stylistic, aesthetic, and political challenges.
Other tasks and qualifications
I received my MA in French and English Literature (first), MSc in Comparative/General Literature (distinction) and PhD in French at the University of Edinburgh, where I also taught undergraduate modules in French language, literature, film and modern French history. I was selected as 'pensionnaire étranger' (2012-2013) at the École Normale Supérieure (Paris). I've also been trained to teach Chinese as a foreign/second language at Beijing Language and Culture University 北京语言大学 (2019-2020). I'm currently a co-organizer of SOL:s seminar series Komplitt: Forum for Comparative Literature.
Outside academia, I've worked as a part-time conference interpreter - Chinese, English, French, and can be contacted in these languages. (You can also contact me in Swedish as long as you can bear occasional misunderstandings and imperfect grammatical constructions!)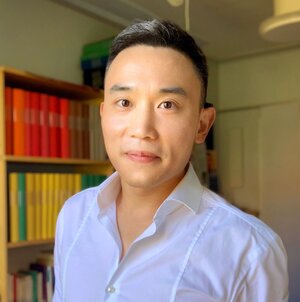 Researcher
French Studies
Centre for Languages and Literature
Postdoctoral Research Fellow
Comparative Literature
Centre for Languages and Literature
Contact information
E-mail shuangyi.lirom.luse
Visiting address
Helgonabacken 12, Lund
Postal address
Box 201, 221 00 Lund
Internal post code 20
Phone +46 46 222 88 06
Mobile +46 70 276 68 53
Room L507b