Person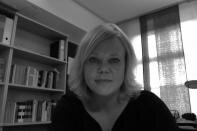 Researcher
Italian Studies
Centre for Languages and Literature
Contact information
E-mail linda.smidfeltrom.luse
Visiting address
Helgonabacken 12, Lund
Postal address
Box 201, 221 00 Lund
Internal post code 20
I am a post-graduate student in the post-graduate program called FRAM for language teachers. My language is Italian and my research area is language acquisition.
I teach English and Italian since 1998 and I still teach Italian 20% at Katedralskolan in Lund and the rest of my time I spend on research.
My area of research is reading comprehension in Italian as L4 and more specifically I want to find out what languages the students use as a resource when they try to understand a new text in Italian.
Research
My profile in Lund University research portal
I am a Ph.D. student in Italian language acquisition. The focus of my research is intercomprehension and receptive multilingualism. I am currently working on the role of previously acquired languages for text and word comprehension in Italian.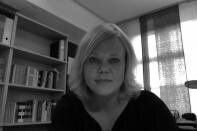 Researcher
Italian Studies
Centre for Languages and Literature
Contact information
E-mail linda.smidfeltrom.luse
Visiting address
Helgonabacken 12, Lund
Postal address
Box 201, 221 00 Lund
Internal post code 20