Person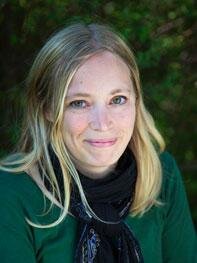 Researcher
Comparative Literature
Centre for Languages and Literature
Contact information
E-mail katarina.bernhardssonlitt.luse
Phone +46 46 222 84 66
Room SOL:H228
Visiting address
Helgonabacken 12, Lund
Postal address
Box 201, 221 00 Lund
Internal post code 20
I am a lecturer in Medical Humanities, specifically literature and medicine. I am employed at The Centre for Languages and Literature, while my teaching is placed at the Medical Faculty, where I teach, supervise, and contribute to develop new ways of bringing the humanities into the medical programme.
My background is in Literary Studies, where I 2010 completed my thesis, Litterära besvär. Skildringar av sjukdom i samtida svensk prosa (Literary Ills. Portrayals of Illness in Contemporary Swedish Fiction). In my further research I continue to explore literature's role within the field of Medical Humanities.
2020: Associate Professor, Comparatrive Literature
2017: Senior Lecturer in Medical Humanities, especially literature and medicine
2010: Ph.D., Lund University
2006: Visiting Scholar, Department of Comparative Literature, Brown University.
2006: School of Criticism and Theory, Cornell University.
2003: M.A., Lund University.
2002: Student at Department of English, University of Hull.
Research
My profile in Lund University research portal
I am an Associate Professor in Literary Studies and a lecturer in Medical Humanities, especially Literature and Medicine.
I have a special interest in depictions of illness, which was the topic for my dissertation Litterära besvär ('Literary Ills', published 2010). Since 2017 I am lecturer in Medical Humanities, which is the first position of its kind in Sweden. I am coordinating Medical Humanities at the Medical Programme, which includes teaching, development of new seminars, recruitment of teachers, supervision of master's theses and on the PhD level (both within medical humanities and literary studies), as well as research and other coordination.
My interest for the field is broad, and both in my dissertation and in the book Culture and Health – A Wider Horizon (ed. Ola Sigurdson) I have given introductory overviews of Medical Humanities and Narrative Medicine, and to some extent contributed to the establishment of them in Sweden. Presently I study autobiographical illness narratives, so called pathographies, with an emphasis on Swedish matieral, but I also continue to publish literary studies. I have an interest in death studies, presently within a multi-disciplinary study group at the Pufendorf institute, Exploring Narratives of Death, as well as studying the pedagogy in Medical Humanities, which soon will result in a book (2021). I am interested in multi-disciplinary contexts and how literature and literary scholarship can find a place within the field. During 2021 I am part of a multi-disciplinary study group under the theme of Reading and Health. I am an educated leader on shared reading. In my former work, where I established a new structure for the publications series in humanities and theology and project managed this work, I also completed courses in project management, and I was part of the group that buildt up from scratch Kriterium, the national portal for review and publication of high-quality academic books.
I am a member of the steering committee of "Nordic Network for Narratives and Medicine" and part of the research group "Health, Art and Society", tied to Tromsø University. Internationally, I also have contact with Narrative Medicine, Columbia University, where I have attended workshops, and I have a European network of contacts in the subject. I contribute to arrangements within Medical Humanities and Narrative Medicine nationally, which have been established the past few years, and I have an extensive Swedish nwtwork of contacts. I am regularly a peer reviewer for manuscirpts and research applications in the Swedish and Nordic context.
I have earlier worked both within history of the university and scientific publishing. Within Literary History, I was one of the editors for the volume En lundensisk litteraturhistoria ('A Lundensian Literary History'), published in connection with Lund University's 350th anniversary. 
Administrative
Member, Board of Section 2, Centre for Languages and Literature
Other tasks and qualifications
Member of "Nordic Network for Studies in Narrativity and Medicine".
Member of the research group "Health, Art and Society" (HAS) at the University of Tromsø.
2011-2012 member of the editorial board of Tidskrift för litteraturvetenskap, in 2012 responsible for the review section.
I was one of the initiators that contributed to build up the project Kriterium (see kriterium.se) during the years 2013 to 2016 as a pilot project, and I was one of Lund University's representatives during this time. I was also part of the report that laid the foundations for the work, "Towards Quality-Controlled Open Access Monographs in Sweden" (2013), a report financed by the Swedish Research Council, Riksbankens jubileumsfond and The Royal Library.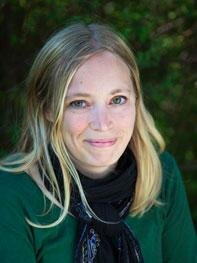 Researcher
Comparative Literature
Centre for Languages and Literature
Contact information
E-mail katarina.bernhardssonlitt.luse
Phone +46 46 222 84 66
Room SOL:H228
Visiting address
Helgonabacken 12, Lund
Postal address
Box 201, 221 00 Lund
Internal post code 20