Person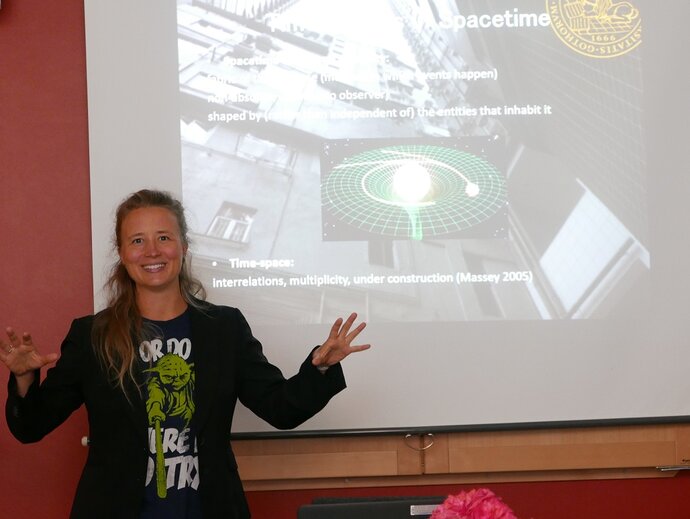 Researcher
Chinese Studies
Centre for Languages and Literature
Contact information
E-mail astrid.moller-olsenostas.luse
Room SOL:A411
Visiting address
Helgonabacken 12, Lund
Postal address
Box 201, 221 00 Lund
Internal post code 20
International Postdoctoral Fellow at Lund/Stavanger/Oxford Universities funded by the Swedish Research Council.
My monograph Sensing the Sinophone: Urban Memoryscapes in Contemporary Fiction was published in 2022 as part of the Cambria Press Sinophone World Series.
In my current research, I look at how contemporary Sinophone works of fiction use botanical characters, plant imagery and green environments to create alternative realities, explore possible futures and deal with traumatic pasts; colouring their writings, so to speak, with the green ink of literary plants.
Other research interests include literary sensory studies, urban Sinophone fiction, spacetime narratology, language and translation, speculative world literature and memory studies
To follow my work, please visit www.xiaoshuo.blog or listen to my podcast Sinophone Unrealities.
In the Research Portal you can search and find information about all active researchers, units, publications, projects, infrastructures, and more, to get an overview of Lund University research.
My profile in Lund University research portal
I am affiliated with the Association of Chinese & Comparative Literature (ACCL), the Forum for Comparative Literature at Lund University, the Science Fiction Research Association (SFRA) , the Monster Network, the Greenhouse Environmental Initiative, and the American Comparative Literature Association (ACLA).
I have tought classes in literature, Chinese history and culture, critical plant studies, and gender studies.
Recent publications include
(2022). Sensing the Sinophone: Urban Memoryscapes in Contemporary Fiction. Cambria Press.
(2022) "Trees KeepTime: An Ecocritical Approach to Literary Temporality." Ecocriticism and Chinese Literature: Imagined Landscapes and Real Lived Spaces. Edited ByRiccardo Moratto, Nicoletta Pesaro, Di-kai Chao. Routledge.
(2021) "The City is a Journey: Heritage and Memory in Zhu Tianxin's Novella 'The Old Capital'." International Journal of Heritage Studies, DOI:10.1080/13527258.2020.1731839.
(2020) "Data Narrator: Digital Chronotopes in Contemporary Chinese Science Fiction." SFRAReview 50(2-3), special issue: Alternative Sinofuturisms (中华未来主义): 133-140.
(2017)"Fictional Dictionaries: Power and Philosophy of Language in Contemporary Chinese Fiction." Modern Chinese Literature and Culture 29(2):66-108.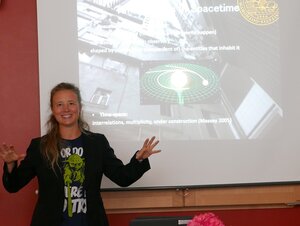 Researcher
Chinese Studies
Centre for Languages and Literature
Contact information
E-mail astrid.moller-olsenostas.luse
Room SOL:A411
Visiting address
Helgonabacken 12, Lund
Postal address
Box 201, 221 00 Lund
Internal post code 20