Person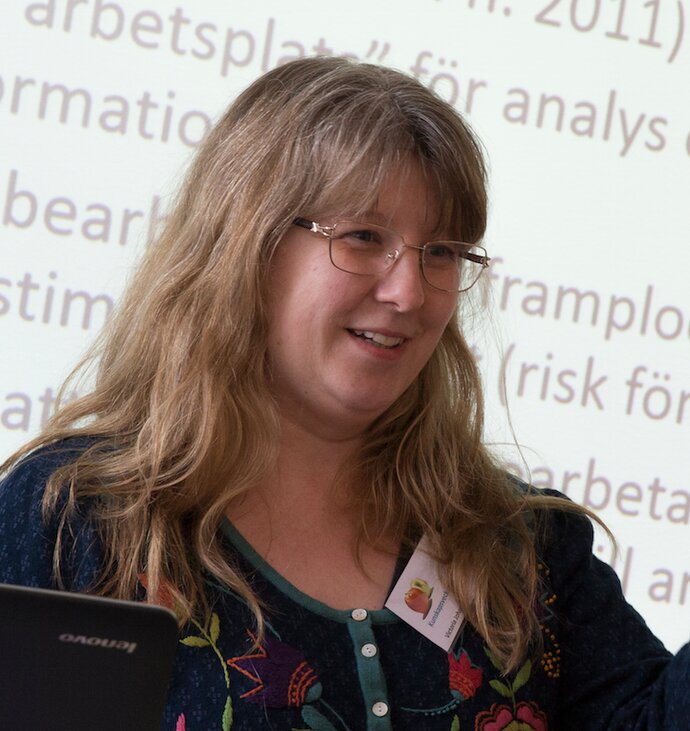 Senior Lecturer, Associate Professor
General Linguistics
Centre for Languages and Literature
Contact information
E-mail victoria.johanssonling.luse
Phone +46 46 222 84 36
Room SOL:H426b
Visiting address
Helgonabacken 12, Lund
Postal address
Box 201, 221 00 Lund
Internal post code 20
My research focusses on language development through the lifespan, on linguistic processes in general, and with special interest in cognitive aspects of writing. A particular focus is on the process behind a written text: what does a writer do during writing? Are there similarities and differences compared to speaking? I have over the years been involved in the development of research methods for investigating the writing process, for instance the keystroke logging program ScriptLog, which also has been combined with eye tracking.
Among other research engagements, I am currently leading the research project "Based on a true story?", which investigates how knowledge about language production in speaking and writing can be used to differentiate between invented and self-experienced narratives.
During the spring of 2022 I am partially on leave from Lund University to work at Kristianstad University.
In the Research Portal you can search and find information about all active researchers, units, publications, projects, infrastructures, and more, to get an overview of Lund University research.
My profile in Lund University research portal
Current missions
Member of the steering group at the research platform LAMINATE, Lund University (2021–)
Previous missions
Assistant director of Lund University Humanities Lab (2018–2021)
Manager of Research and Research Education in General Linguistics (2020–2021).
Board member of Section 1, Centre for Languages and Literature (2020–2021)
Member of the steering group at Nationella Språkbanken (2020–2021).
Member of the reference group for the Folklife Archives, Lund University (2020–2021)
Member of the working group for infrastructure, Lund University (2021)
Research awards
Research awards from Inga and John Hain's foundation for scientific humanistic research, 2016.
Eva och Lars Gårdings pris i Lingvistik, utdelat av Kungl. fysiografiska sällskapet i Lund. 2016.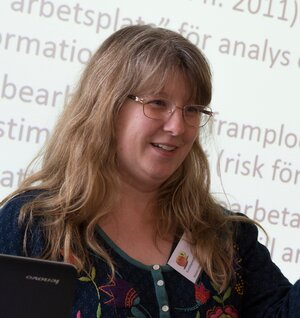 Senior Lecturer, Associate Professor
General Linguistics
Centre for Languages and Literature
Contact information
E-mail victoria.johanssonling.luse
Phone +46 46 222 84 36
Room SOL:H426b
Visiting address
Helgonabacken 12, Lund
Postal address
Box 201, 221 00 Lund
Internal post code 20