Person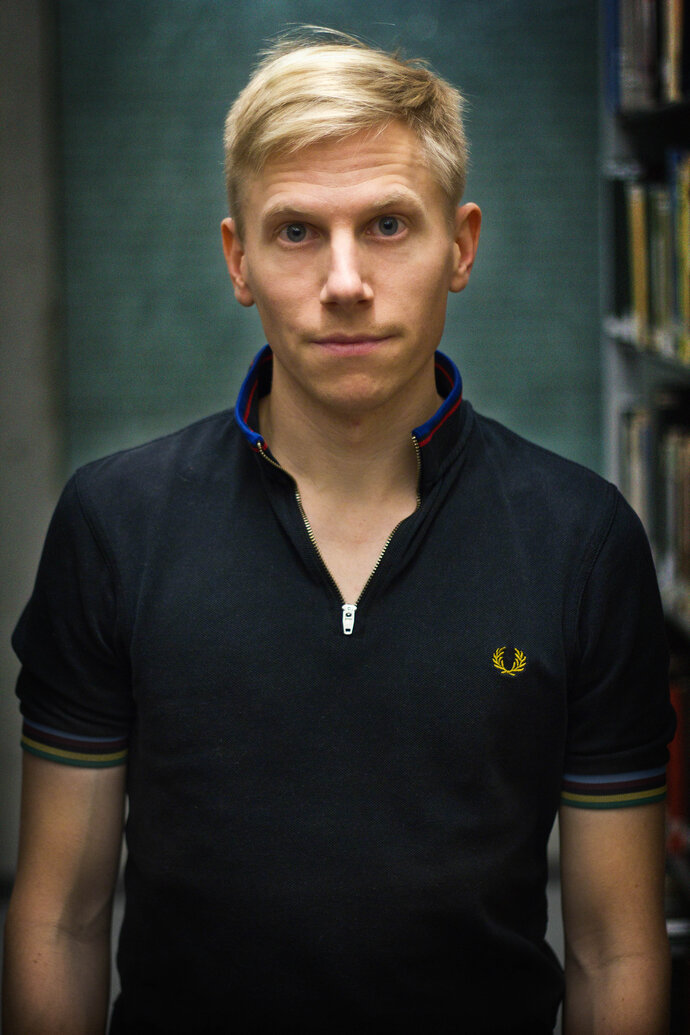 Researcher
General Linguistics
Centre for Languages and Literature
Contact information
E-mail pelle.soderstromling.luse
Visiting address
Helgonabacken 12, Lund
Postal address
Box 201, 221 00 Lund
Internal post code 20
I completed my PhD in General Linguistics at Lund University in 2017. I also hold master's degrees in Russian Linguistics and General Linguistics from Lund University.
I am currently working as a postdoctoral fellow at the MARCS Institute, Western Sydney University, in collaboration with Professor Anne Cutler. In a project funded by the Swedish Research Council, I am investigating how spoken words can be processed within a fraction of a second, and how listeners take advantage of clues in the speech signal as to how a word will end.
My main research interests lie within the fields of neurolinguistics and psycholinguistics. My doctoral thesis investigated the interplay between prosody and grammatical structures in the brain, using electroencephalography (EEG), functional magnetic resonance imaging (fMRI) and behavioural measures. I am interested in spoken language processing, focusing particularly on predictive mechanisms that make it possible to anticipate what someone will say next.
Research
My profile in Lund University research portal
My research investigates the neurophysiological underpinnings of spoken language processing, with particular focus on predictive mechanisms. Having completed my doctoral studies at Lund University in 2017, I am currently working as a postdoctoral fellow at the MARCS Institute, Western Sydney University, supported by the Swedish Research Council, in collaboration with Professor Anne Cutler.

My thesis project investigated the way in which prosody is processed in the brain, with a particular focus on the Swedish word accents, as well as sentence-level phenomena known as 'left-edge boundary tones'. It was found that listeners take advantage of prosody to anticipate what is coming up, both within words and at the sentence level.

There are two word accents in Swedish: 'accent 1' and 'accent 2'. In Central Swedish, accent 1 is realised as a low tone on the stressed vowel of a word, while accent 2 is realised as a high tone. Each Swedish word has a word accent and there is a productive tone-grammar association between suffixes and word accents. For example, the singular noun suffix -en attached to a word stem means that the stem will be associated with accent 1 (e.g. 'båten', 'the boat'), while the plural suffix -ar is associated with accent 2 ('båtar', 'boats'). Consequently, word accents lend themselves well to the study of prediction of grammatical structures. Similarly, sentence-level boundary tones are used by Swedish listeners to anticipate upcoming sentence structure. The association between prosody and morphology/syntax thus allows us to look more closely at how structural cues can lead to the pre-activation of material in language processing.

In my thesis project, I identified a brain signal – the pre-activation negativity (PrAN) – which is tied to the certainty with which upcoming information can be anticipated. My postdoctoral research at the MARCS Institute aims to expand on and use previous findings to further investigate rapid brain responses to spoken language.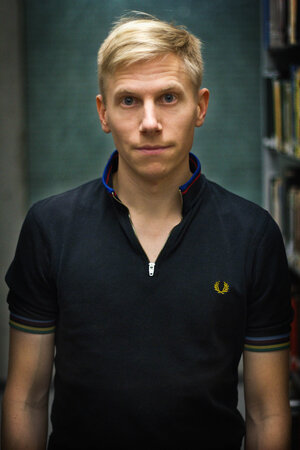 Researcher
General Linguistics
Centre for Languages and Literature
Contact information
E-mail pelle.soderstromling.luse
Visiting address
Helgonabacken 12, Lund
Postal address
Box 201, 221 00 Lund
Internal post code 20