Manager of RRU
Manager of RRU, Film Studies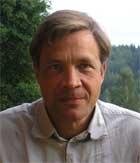 Professor, Manager of Research and Research Education
Film Studies
Centre for Languages and Literature
Teaching Staff
Creative Writing Program
Centre for Languages and Literature
Contact information
E-mail lars_gustaf.anderssonlitt.luse
Phone +46 46 222 84 75
Room SOL:H131b
Visiting address
Helgonabacken 12, Lund
Postal address
Box 201, 221 00 Lund
Internal post code 20
Defended my doctoral dissertation in 1992. Since 2002 I have been working as Senior Lecturer and Reader in Film Studies. I was promoted to Professor in 2012. Teaching and supervision within Film Studies as well as within Creative Writing.
In the Research Portal you can search and find information about all active researchers, units, publications, projects, infrastructures, and more, to get an overview of Lund University research.
My profile in Lund University research portal
Manager of Research and Research Education at Film Studies
Member, Board of Section 2, Centre for Languages and Literature
Member of The Swedish Writer's Union.
Member of Swedish PEN.
Member of Writers for Democratic Action.
Member of The New Society of Letters at Lund.
Member of The Royal Society of Letters at Lund.
Member of the board of The Einar Hansen Research Fund.

Chairman of the board of Filmform Foundation.
_____________________________________________________________
Supervision of PhD dissertations:
Ann-Kristin Wallengren: En afton på Röda Kvarn. Svensk stumfilm som musikdrama (1998)
Olof Hedling: Robin Wood - brittisk filmkritiker (2001)
Anders Marklund: Upplevelser av svensk film. En kartläggning av genrer inom svensk film under åren 1985 - 2000 (2004)
Anna Arnman: Hellraiser. Om Clive Barkers film (2005)
Mariah Larsson: Skenet som bedrog. Mai Zetterling och det svenska sextiotalet (2006)
Birgitta Smiding: Den stora mekanismen i Holm/Møllers Vasasagan (2006)
Emilia Ljungberg: Global Lifestyles: Constructions of Places and Identities in Travel Journalism (2012)
Sophie Elsässer: Att skapa en konsument. Råd & Rön och den statliga konsumentupplysningen (2012)
Assistant supervision of a PhD dissertation in Film Studies:
Emil Stjernholm: Gösta Werner och filmen som konst och propaganda (2018)
______________________________________________________________
Supervision of two Licentiate theses in Swedish (School of Teacher Education, Malmö University College):
Lisa Källström: Berättelser om en röd stuga. Föreställningar om en idyll ur ett svenskdidaktiskt perspektiv (2010)
Maria Söderling: Att sätta erfarenheter i rörelse. En undersökning av hur elever i år 7 läser film och hur svenskundervisningen kan förvalta deras filmläsning (2011)
Assistant supervision of a PhD dissertation in Film Studies at Gothenburg University:
Niklas Persson Webjörn: Bo Widerbergs tv-teater (2011)
Assistant supervision of a Licentiate thesis in Practical Theology at Lund University:
Ditte Friedman: Unforgiven. Perpectives on a Western (2008)
Professor, Manager of Research and Research Education
Film Studies
Centre for Languages and Literature
Teaching Staff
Creative Writing Program
Centre for Languages and Literature
Contact information
E-mail lars_gustaf.anderssonlitt.luse
Phone +46 46 222 84 75
Room SOL:H131b
Visiting address
Helgonabacken 12, Lund
Postal address
Box 201, 221 00 Lund
Internal post code 20