Person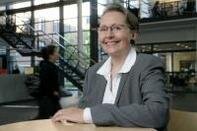 Post Retirement Professor
Professor Emerita
English Studies
Centre for Languages and Literature
Contact information
E-mail marianne.thormahlenenglund.luse
Visiting address
Helgonavägen 3, Lund (post retirement professor)
Helgonabacken 12, Lund (professor emerita)
Postal address
Box 192, 221 00 Lund (post retirement professor)
Box 201, 221 00 Lund (professor emerita)
Internal post code
30 (post retirement professor)
20 (professor emerita)
At a first glance, my three research specialities don't seem to hang together: ever since I was a student I've been obsessed with T. S. Eliot's poetry; from approx. 1985 to 1995 I devoted a decade to the poetry of John Wilmot, 2nd Earl of Rochester; and most of the research I've done during the last twenty-five years has focused on the Brontë novels.
But although these areas of research don't seem to have a lot in common, the force that drives me is always the same: the desire to help other readers – both inside and outside the academy – get more from literary works that fascinate me. I do it by approaching the texts on their own terms and letting them tell me where more knowledge is needed; then I decide how I want to pursue and present it. That's the only 'method' I've ever used, and so far it has resulted in five monographs (three with Cambridge University Press, hard- and paperback), four collected volumes (one with Palgrave Macmillan) and a number of essays and articles.
Research
My profile in Lund University research portal
Other tasks and qualifications
From 2015 onwards, I am Publishing Director of Lund University's new Press. Lund University Press publishes peer-reviewed books of the highest quality by LU scholars, exclusively in English, both in print and Open Access, in collaboration with Manchester University Press. See http://lunduniversitypress.lu.se
From 2009 to 2014, I was Dean of Research in the Humanities and Theology in Lund. In that capacity, I endeavoured to improve the opportunities of researchers to devote time to scholarly work and to enhance the visibility of their efforts, above all internationally. The Research Committee, chaired by me, introduced sabbaticals for lecturers and professors who were about to conclude major research projects which called for uninterrupted time for research. The Committee also, among other things, took initiatives geared to professionalising book publication in the humanities and theology and to encouraging scholars to publish in English-language periodicals.
In my last year as Dean of Research, I was in charge of a massive internal evaluation of Lund research in the humanities and theology; the resulting publication, *HTRQ14*, can be read online. Go to www.ht.lu.se/books and click on the HTRQ14 box.
During the period from 2009 to 2014 I was one of five members of the Joint Faculties of Humanities and Theology leadership, acting as Dean of Humanities on formal occasions.
From 2004 to 2007 I was President of the International Association of University Professors of English (IAUPE) and organised the 20th triennial IAUPE Conference in Lund in 2007. I'm on the editorial board of English Studies and a member of the Royal Society of Letters in Lund (where I was chair from 2001 to 2003) as well as of the Royal Academy of Letters, History and Antiquities. I was listed in AcademiaNet in 2014. I'm an Honorary Member of the T. S. Eliot Society and have been a Visiting Fellow of All Souls College, Oxford.
So far, I have supervised 17 doctoral students through to the doctorate.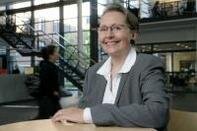 Post Retirement Professor
Professor Emerita
English Studies
Centre for Languages and Literature
Contact information
E-mail marianne.thormahlenenglund.luse
Visiting address
Helgonavägen 3, Lund (post retirement professor)
Helgonabacken 12, Lund (professor emerita)
Postal address
Box 192, 221 00 Lund (post retirement professor)
Box 201, 221 00 Lund (professor emerita)
Internal post code
30 (post retirement professor)
20 (professor emerita)