Person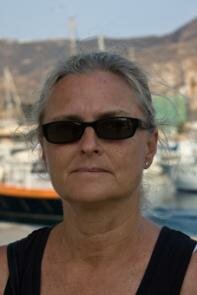 Professor Emerita, Researcher
English Studies
Centre for Languages and Literature
Contact information
E-mail carita.paradisenglund.luse
Room SOL:H327
Visiting address
Helgonabacken 12, Lund
Postal address
Box 201, 221 00 Lund
Internal post code 20
I am Professor of English Linguistics and member of AcademiaNet - Outstanding Women Scientists in Europe, Academia Europaea and President of the Royal Society of Letters, Lund (-2021).
Our new spoken corpus! The London-Lund Corpus 2
Research
My profile in Lund University research portal
Other tasks and qualifications
I was Chair of the Scientific Council for the Humanities and Social Sciences (2013 - 2015) and of Linguistics (2010 - 2015) at The Swedish Research Council,. I am scientific member of the Spanish State Research Agency (2018) and member of the review panel for Linguistics at the Academy of Finland (2019-2021)
Panel member for Overseas Expertise Introduction Project for Discipline Innovation (OEIP) to achieve academic excellence at the Shanghai International Studies University (2021–2023).
Visiting Fellow at Università di Verona (2021)
Supervision: Dr Simone Löhndorf (Lund University, 2021), Dr Nele Põldvere (Lund University, 2019), Dr Sara Farshchi (Lund University, 2019), Dr Kostiantyn Kucher (Linnaeus University, 2019), Dr Alexander Strukelj (Lund University, 2019), Dr Hanna Glad (Linnaeus University,2018), Dr Matteo Fuoli (Lund University, 2017); Dr Jenny Hartman (Stockholm University, 2013), Dr Charlotte Hommerberg (Linnaeus University, 2011), Dr Boel Jepsson, (Lund University, 2011), Dr Helena Frännhag (Lund University, 2010), Licentiate of Art, Roy Liddle (Linnaeus University, 2010), Dr Hans Malmström (Lund University,2008), Dr Anna Wärnsby (Lund University, 2007), Dr Fabian Beijer (Lund University, 2005)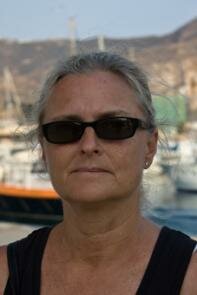 Professor Emerita, Researcher
English Studies
Centre for Languages and Literature
Contact information
E-mail carita.paradisenglund.luse
Room SOL:H327
Visiting address
Helgonabacken 12, Lund
Postal address
Box 201, 221 00 Lund
Internal post code 20