Person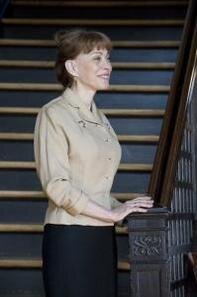 Senior Lecturer
English Studies
Centre for Languages and Literature
Contact information
E-mail birgitta.berglundenglund.luse
Phone +46 46 222 75 58
Room SOL:H321
Visiting address
Helgonabacken 12, Lund
Postal address
Box 201, 221 00 Lund
Internal post code 20
I am a Senior Lecturer in English with rather varied teaching experience. I have taught at Malmö Teacher Training College (Sweden), Kristianstad University College (Sweden), University of Cambridge (Great Britain), Ningbo University (People's Republic of China) and University of British Columbia (Canada). Here at the Centre for Languages and Literature at Lund University I teach English literature and culture at all levels, from first-year courses to the Master's programme LCM (Literature-Culture-Media). I supervise Bachelor's and Master's theses and have also co-supervised and examined Ph.D. theses within the field of English Literature.
My field of interest both as regards teaching and research is 18th and 19th century fiction, but I have also worked with the detective genre and juvenile literature. Most of what I have done applies some kind of gender perspective.
Research
My profile in Lund University research portal
My special field is 18th- and 19th-century fiction, in particular women novelists, but I am also interested in children's literature and novels of crime and detection.
My doctoral dissertation was called Woman's Whole Existence: The House as an Image in the Novels of Ann Radcliffe, Mary Wollstonecraft and Jane Austen. It was a study of the symbolical function of the house in these three very different writers, who share the situation of being female, middle class and published authors in the late 18th century, a time when men dominated public life and women were confined to the home. An article published a year later compared Ann Radcliffe's 18th-century Gothic romance The Mysteries of Udolpho with Daphne du Maurier's best seller Rebecca from 1938. I have also done some work on children and childhood in Jane Austen's novels and and on women in detective fiction. The last few years I have primarily worked with the Brontë sisters. Right now I am doing research on the significance of dress and the body in the Brontë novels.
Teaching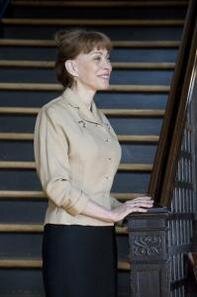 Senior Lecturer
English Studies
Centre for Languages and Literature
Contact information
E-mail birgitta.berglundenglund.luse
Phone +46 46 222 75 58
Room SOL:H321
Visiting address
Helgonabacken 12, Lund
Postal address
Box 201, 221 00 Lund
Internal post code 20