Person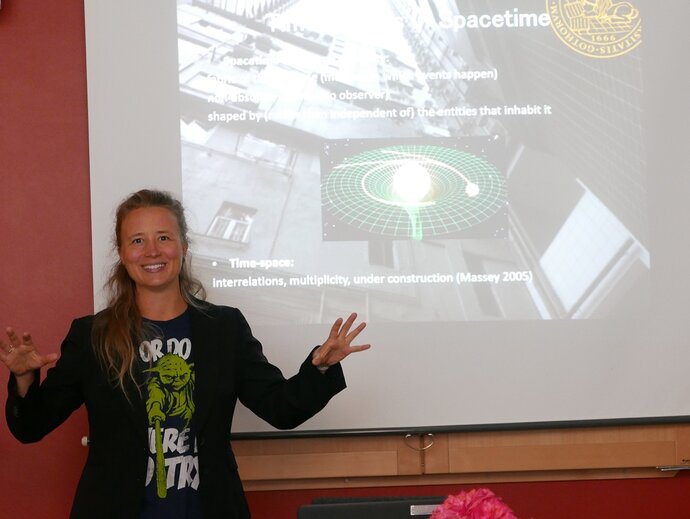 Researcher
Chinese Studies
Centre for Languages and Literature
Contact information
E-mail astrid.moller-olsenostas.luse
Visiting address
Helgonabacken 12, Lund
Postal address
Box 201, 221 00 Lund
Internal post code 20
I am currently International Postdoctoral Fellow in a shared position between Lund University (Sweden), University of Stavanger (Norway), and University of Oxford (UK) funded by the Swedish Research Council.
In my research, I look at how contemporary Sinophone works of fiction use botanical characters, plant imagery and green environments to create alternative realities, explore possible futures and deal with traumatic pasts; colouring their writings, so to speak, with the green ink of literary plants. In a world where environmental concerns loom large in the media and classrooms alike, this project will help us understand how human beings imagine their plant others as monsters, saviours or parts of themselves.
Other research interests include literary sensory studies, urban Sinophone fiction, spacetime narratology, language and translation, world literature and memory studies
To follow my work, please visit www.xiaoshuo.blog
Research
My profile in Lund University research portal
Other tasks and qualifications
I am affiliatedwith the Association of Chinese & Comparative Literature (ACCL), the Forumfor Comparative Literature at Lund University (www.komplitt.com/), the MonsterNetwork (www.themonsternetwork.com/), and the Greenhouse EnvironmentalInitiative at UiS (www.newnatures.org/greenhouse/).
I have taught BA and MA level courses on modern Chinese history and literature.
Recent publications include
(2020) "DataNarrator: Digital Chronotopes in Contemporary Chinese Science Fiction." SFRAReview 50(2-3), special issue: Alternative Sinofuturisms (中华未来主义): 133-140.
(2020) "TheCity is a Journey: Heritage and Memory in Zhu Tianxin's Novella 'The OldCapital'." International Journal of Heritage Studies, DOI:10.1080/13527258.2020.1731839.
(2017)"Fictional Dictionaries: Power and Philosophy of Language in ContemporaryChinese Fiction." Modern Chinese Literature and Culture 29(2):66-108.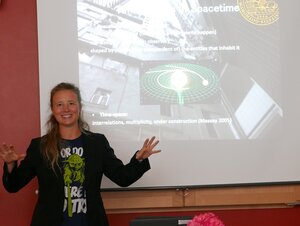 Researcher
Chinese Studies
Centre for Languages and Literature
Contact information
E-mail astrid.moller-olsenostas.luse
Visiting address
Helgonabacken 12, Lund
Postal address
Box 201, 221 00 Lund
Internal post code 20
Links