Yiddish
Yiddish
The Swedish government asked Lund University to establish a Yiddish Studies Program. Yiddish is part of the Swedish and European cultural heritage. This Jewish language originating in Eastern Europe is an official minority language in Sweden.
To study Yiddish is not only an encounter with a fascinating and rich language but also an entrance to a world of literature, folklore, songs, art and ideas.
Center for Languages and Literatures offers courses in the language and in Yiddish culture's origin and development in Eastern Europe and continued existence in Sweden.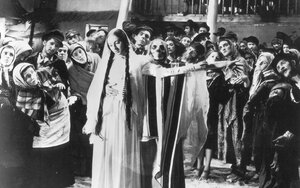 Late applications now open!
Our distance course on Yiddish film and culture are open for late applications until february 4th.
Get acquainted with the Yiddish-speaking culture through nine historical films that illuminate the development of Jewish culture during the 20th century in various ways.
Apply now!